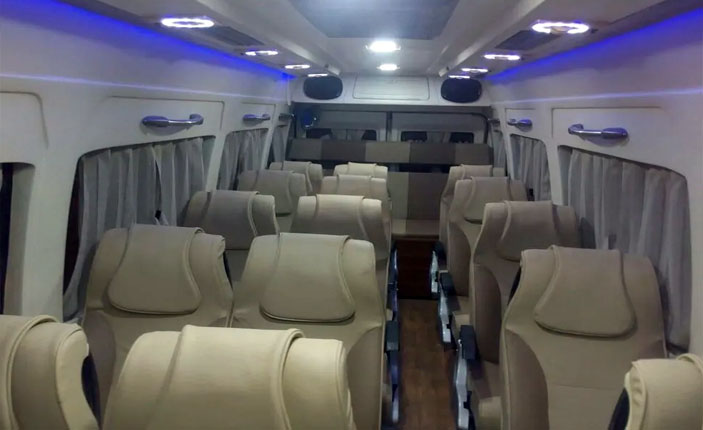 20 Seater
Luxury
Tempo Traveller
Max Seating Capacity 18 G +1 D
Get Details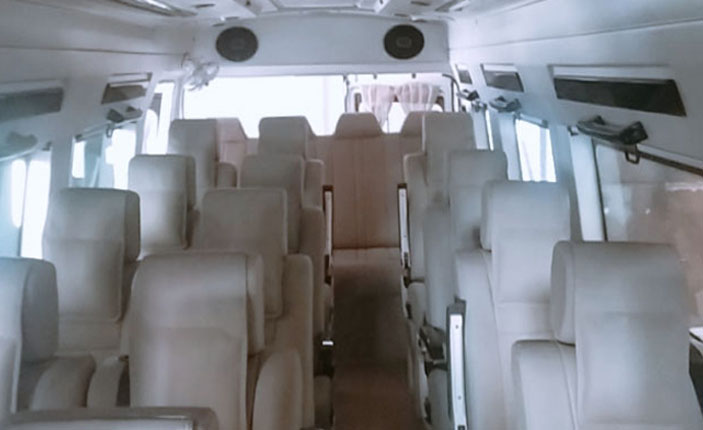 20 Seater Maharaja Tempo Traveller
Max Seating Capacity 20 G +1 D
Get Details
CNG 20 Seater Standard Tempo Traveller
Renttempotraveller.com offering 20 Seater Standard Tempo Traveller Hire on Rent in Delhi to Outstation Tour Package. If You are booking 20 Seater Tempo Traveller Then You Have 3-4 option for 20 Seater Tempo Travellert We have all types for Stander 20 passenger van rental, Tempo Traveller for Rent bases Delhi to Outstation Family Tour, Friends Group Tour, Marriage Function Tour with us.
We also provide sofa Ac tempo-traveller with washroom book tempo traveller for rent in delhi. Plan any short or long trip for any of spot of India with us and get online booking confirmation. Hire tempo traveller for Delhi sightseeing Tour places to visit near delhi Agra Jaipur Haridwar Rishikesh Bharatpur Shimla Jim Corbett Park Nainital, transfer services
Airport and hotel pickup drop and outstation trip from Delhi Also Available For Delhi To Rajasthan, Delhi to Himachal Experience India Tour best tempo traveller services provider in India We have all types for 20 Seater Tempo Traveller, Luxury Maharaja Tempo Traveller 1x1 Seat with seat belt, 15 Seater Tempo Traveller, 16 Seater Tempo Traveller, 20 Seater Tempo Traveller, 20 Seater TempoTraveller, 20 Seater taxi hire in delhi to Jaipur, Cab hire toyota innova.