9 Seater Standard Tempo Traveller
Max Seating Capacity 9 G +1 D
Get Details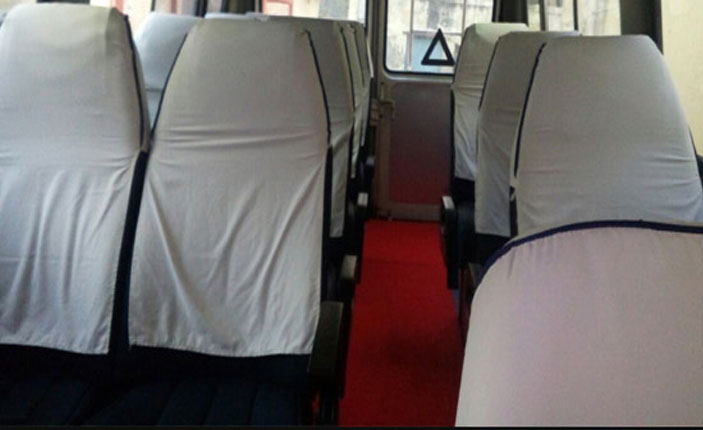 9 Seater
Delux
Tempo Traveller
Max Seating Capacity 9 G +1 D
Get Details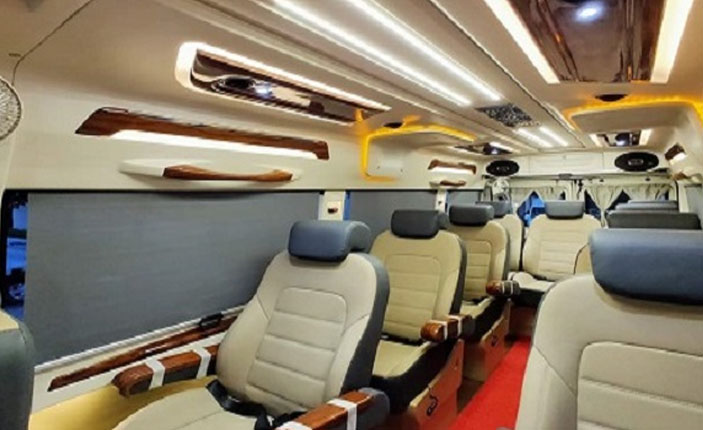 9 Seater Maharaja Traveller
Max Seating Capacity 9 G +1 D
Get Details
9 Seater Luxury Tempo Traveller Hire
9 seater Luxury Tempo Traveller is More comfort Compare to 9 seater delux tempo traveller so this is good option for you hiring 9 seater Luxury tempo traveller for any Oustation tour from delhi because Renttempotraveller.com offering Tempo Traveller on Rent in Delhi to Outstation Tour Package. We have all types for Luxury 9 passenger van rental, Tempo Traveller for Rent bases Delhi to Outstation Family Tour, Friends Group Tour, Marriage Function Tour with us.
Traveler booking in Delhi in advance makes your traveling easier. It provides services like airport pickup and drops. The travel agency has all types of tempo traveler vehicles. You just have to book it by going to its website. Tempo traveler provides its customers with sofa and bed back to back pushback seats LED TV and music stereo systems. It also provides more luggage space to provide curtains for privacy. They have different types of tempo traveler like nine-seaters, twelve-seaters, and many more.
Airport and hotel pickup drop and outstation trip from Delhi Also Available For Delhi To Rajasthan, Delhi to Himachal Experience India Tour best tempo traveller services provider in India We have all types for 9 Seater Tempo Traveller, Luxury Maharaja Tempo Traveller 1x1 Seat with seat belt, 15 Seater Tempo Traveller, 16 Seater Tempo Traveller, 18 Seater Tempo Traveller, 20 Seater TempoTraveller, 9 Seater taxi hire in delhi to Jaipur, Cab hire toyota innova.