16 Seater
Standard
Tempo Traveller
Max Seating Capacity 16 G +1 D
Get Details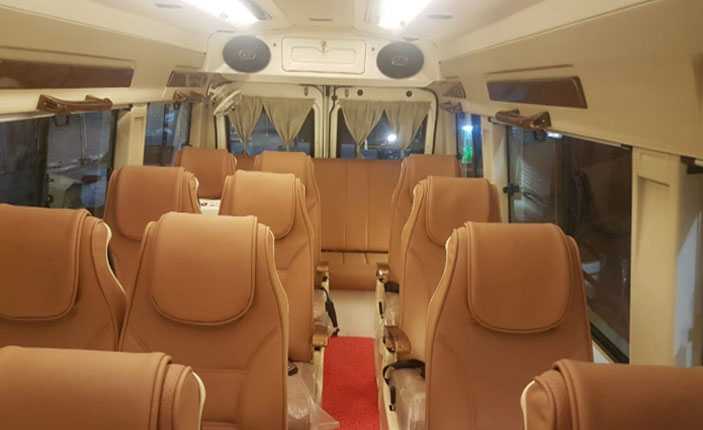 16 Seater
Luxury
Tempo Traveller
Max Seating Capacity 16 G +1 D
Get Details
16 Seater Deluxe Tempo Traveller Hire
16 Seater Deluxe Tempo Traveller More Comfortable to 16 Seater Standard Tempo Traveller Renttempotraveller.com offering Tempo Traveller on Rent in Delhi to Outstation Tour Package. We have all types for Luxury 9 passenger van rental, Tempo Traveller for Rent bases Delhi to Outstation Family Tour, Friends Group Tour, Marriage Function Tour with us.
Travelling is one of hectic thing to do if you are going on a vacation or visiting tourist places. One thing that will come to your mind is to have a comfortable ride, especially if you are traveling for long-distance. Suppose you visited Delhi and your family planned instantly of visiting Jaipur, then you can directly go and book tempo traveler in Delhi for having a comfortable journey with your family.
When you are traveling to a new place, you must be willing to explore the city and the outskirts. For that, you need to hire a mode of transport that can be reliable in terms of safety and comfort of the travelers. So, most of the people search for tempo traveler near me on Google at an unknown location to book the tempo travelers. Being the most reasonable mode of private transport, the drivers of the tempo travelers ensure the safety of the travelers while traveling.